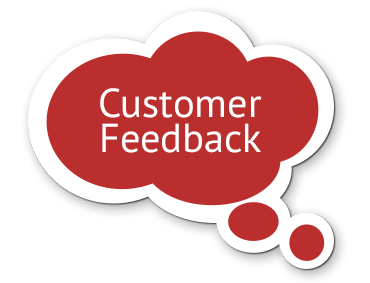 Below are just a few of the encouraging responses that
123 Bounce Party has received after rentals.
Make a Reservation HERE

4/27/19:
"Love your service we have rented before and will definitely again!" -Tera - Cookeville
"
4/26/19:
"You guys rock..." - Kim - Cookeville
4/20/19:
" We have used 123 Bounce party for the past couple of years, and we have been so grateful for this company!" - Saraya - Cookeville

4/20/19:
"We love working with 123 Bounce!" - Chris - Cookeville
4/13/19:
"I was very impressed! I will be definitely recommending you all in the future!" - Melanie - Cookeville
3/16/19:
"It was a pleasure to deal with 123 bounce party" - Jonathon - Hilham
1/6/19:
"5 STARS." -Chasity - Brush Creek
10/27/18:
"This was our third time using 123 bounce! I have used them in the summer for water play and in the fall. These guys are the best! Very quick to respond when you have questions and they are also the sweetest people! We will continue to use them for all of our party needs! We rent tables and chairs as well and they are very affordable. They have a great selection! Cannot wait to use them again!" - Ashley-Cookeville


10/27/18:
"Great experience, simple process! " - Ellie - Cookeville


6/16/18:
"This was our first time renting from 123 Bounce Party and our experience was the highest quality! The workers were experienced and very friendly. The bounce house was clean and our party goers enjoyed it. We will be repeat customers in the future. Thank you 123 Bounce Party!!!!" - Amy of Sparta
.
6/8/18:
"We have used this company for about 5 years for our church activities. They are kind and helpful. Delivery is always early. Clean equipment. We will continue to use them." -Dana - Baxter
.

5/12/18: "I have always been satisfied with this company. Great people to work witb and have never had issues with uncleanliness or torn/wore out rentals. Been using you for the past 8 years and will continue to do so! Thanks! " - Autumn - Cookeville
4/13/18:
"Communication was exceptional, worked with us for pick up and delivery. Thank you!" -Michelle- Livingston
3/10/18:
"Delivery of the bounce house was before scheduled time. Arrived and had set up in no time. Bounce house was very clean and free of any debris. I would recommend 123 Bounce Party for your next child filled event." - Justin of Cookeville


10/21/17:
"I have rented from others in the Cookeville area and 123 bounce party has the cleanest bounce houses. Great service." - Lorna of Baxter


7/10/17: "We had the princess castle and rainbow water slide. Our kids had a blast!" - Huanling of Cookeville
7/3/17:
"They were a pleasure to work with! Will rent again, kids and adults alike absolutely loved the slip and slide! - Stacia of Livingston


7/1/17:
"123 Bounce Party never disappoints! They are great people to work with. We have rented three different items from them and they've all been a huge hit with the kids and adults too!" - Bragen - Sparta


2/18/17:
"Thanks so much for helping us last minute. Everything was perfect, and the kids really enjoyed the bounce house!" - Mary of Cookeville


2/12/17: " We love 123 Bounce party and have used them over 10 times. We have never had issue with them or the equipment. I would recommend them to anyone".- Jennifer of Monterey
11/5/16:
"This is an amazing service. Every element was well structured and punctual. My kids played for 5 hours straight on the slide." - -Cynthia of Cookeville