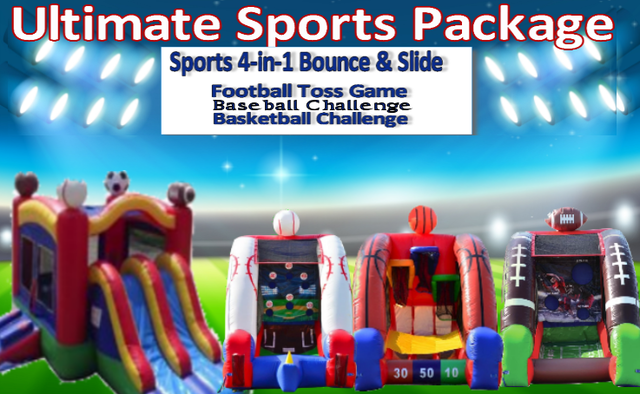 Ultimate Sports Package




Regular Price (Delivered): $445.00
Over 5 Hours (Delivered): + $10 per extra hr.
Customer DIY : $445.00 for unlimited daily hrs.
Multi Day: 50% off every extra day!



Ultimate Sports Package -
Get all 4 units and turn your backyard into a sports arena.
Whether Football, Basketball, Baseball or Soccer, this sports bounce, climb and slide combo is great for any sport themed event.
This bright, colorful, sport themed unit includes two pop up inflated obstacles inside the bounce house area.

deminsions of sport bounce house combo unit: 19'(L) x 12'(H ) x 12'(W)
deminsions of each sport game is 14′ L x 9′ W x 12′ H