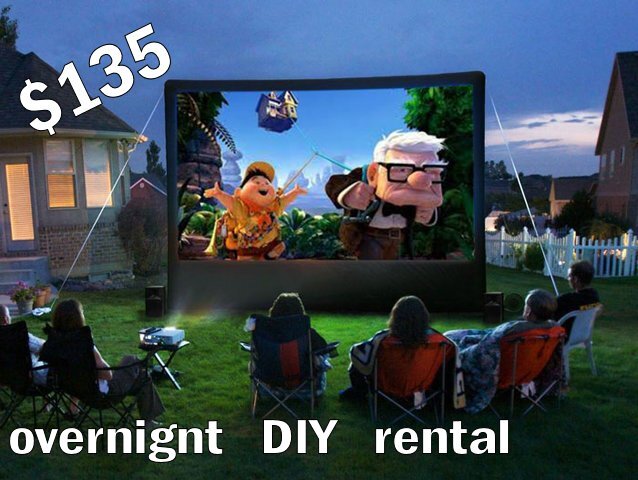 Outdoor Movie Night




Regular Price (Delivered): $90.00
Over 5 Hours (Delivered): + $10 per extra hr.
Customer DIY : $90.00 for unlimited daily hrs.
Multi Day: 50% off every extra day!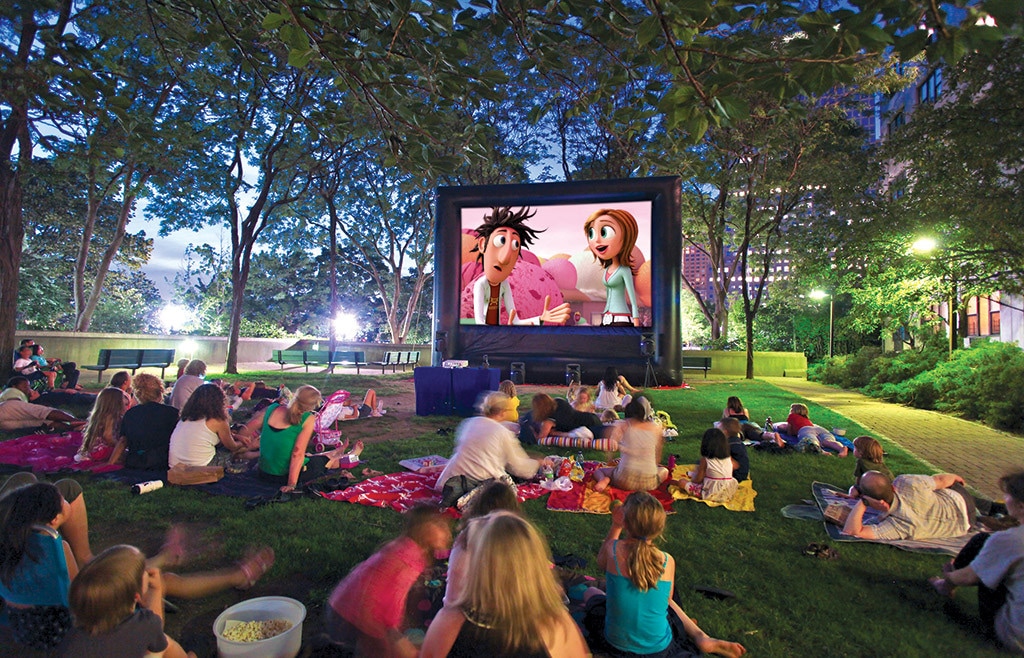 This is an overnight DIY rental.
(TOTALING $135)
**Schedule a pick up time on day 1 (equipment picked up at 123 Bounce Party)
**then click "multi day" button
**Schedule a return time on day 2 (the following day).
Give us a call 372-0123 to reserve over the phone.
12' Inflatable Movie Screen

Projector with wireless blue tooth sound

step by step photo instruction for set up.
YOU :
Stream a movie from
YOUR
laptop, ipad
(Netflix, YouTube, etc.)
Here are some important details:
We do not provide any movies, that is up to you.
We can provide a HDMI to VGA cable at your request. If you are using an apple product, you will need to have a dongle that fits your device.
The projector must be placed about 20 feet in front of the screen.
We rent this system with intended private party use. If you plan to do a public event, you must secure licensing for the movie you wish to show.
123 Bounce Party has no responsibility for the content displayed with our equipment.