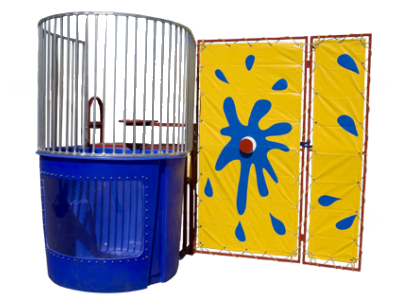 Dunk Tank w/ viewing window!
Dunk Tank with viewing window.
Allow minimum 45 minutes to fill up.
Deminsions 5'x8'
Requires 2" ball hitch to transport.

350 Gallon Dunk tank with clear viewing window in the front for everyone to watch the plunge.
The viewing window is also a safety feature to ensure no one is in the dunk tank un-noticed. Insurance companies REQUIRE viewing windows.